Snell Helmet Specifications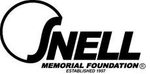 Snell Specifications - As a memorial to William "Pete" Snell who was killed in an auto racing accident, a group of scientists, physicians, racing colleagues and friends teamed together in a dedicated effort to promote research, education, testing and development of standards geared to improve the effectiveness of automotive racing helmets. Through their work, the Snell Memorial Foundation was established in 1957.
The Snell Foundation establishes new helmet standards every 5 years.
In order to continuously monitor the quality of helmets being sold to the public, Snell purchases and tests samples of currently certified helmets from the marketplace. These helmets are tested only in Snell labs by Snell technicians. Helmets that meet Snell Standards carry a tamper-proof foil label stuck to the liner on the inside of the helmet.
SA-2020
is the current helmet standard for competitive automotive sports. This standard includes tests for impact, penetration by projectiles, chemical resistance, fire resistance, ease of removal and reinforcement to accept frontal head restraints. Although much in SA2020 remains unchanged from SA2015, the requirements for impact have been chosen to assure compatibility with the FIA 8859-2015 standards.
SA-2015
is the previous helmet standard. Most race tracks and sanctioning bodies will allow the Snell SA2015 helmets to be used in competition until at least 2025.
Junior/Youth Helmet
SFI 24.1 rating came about in 2002 to specifically address the youth market. The stringent testing by the SFI Foundation has made it possible to provide similar protection as the Snell SA helmets with helmets designed specifically for the smaller physique of junior drivers.